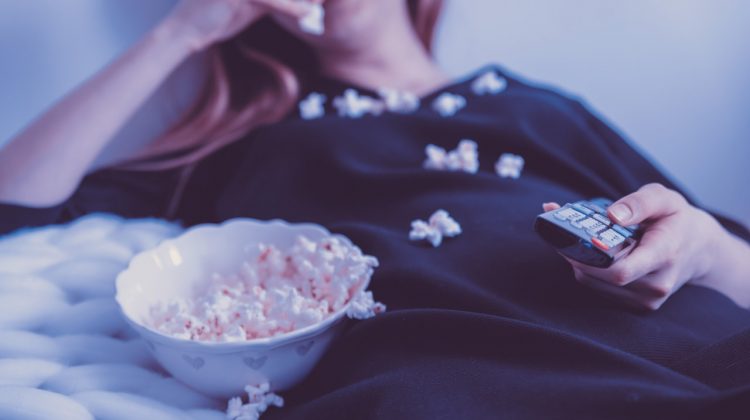 The art of public speaking is contingent on a speaker's ability to engage and captivate an audience with a compelling message. Whether it's a commencement speech, stakeholder meeting, or motivational seminar, you want to keep your audience engrossed throughout your talk—you want every person listening to feel that your message is personalized for them. Cinema provides fantastic examples of public speaking that captivates and evokes emotion. If you've never thought of watching movies and paying attention to the dialog as tools in your toolbox, we think it's a great idea that you should consider.
Here are five movies that public speakers must see to improve and hone their speech giving skills.
Dead Poets Society (1989)
In this classic film, Robin Williams plays an unorthodox English Teacher named John Keating, who uses poetry to engage and inspire his students. One of Robin Williams' most rememberable monologues is a scene from this movie in which he encourages is students to "Carpe diem" or "Seize the Day." This is important to each public speaker because you want to create a sense of urgency or purpose in your audience.
Video: https://youtu.be/w8fu-hq3S7A
Braveheart (1995)
William Wallace (Mel Gibson) delivers one of the most famous and impassioned speeches in cinema history as he prepares his troops for battle. In this speech about fighting for freedom, William Wallace calls upon his audience's resilience and self-worth. An audience that is, at first, not ready to listen to his words and follow him into battle. Any good public speaker will be able to inspire their audience and change their opinions or perspectives.
Video: https://youtu.be/lEOOZDbMrgE
Any Given Sunday (1999)
Any good sports movie is filled with coaches, parents, and teammates giving motivational speeches, Any Given Sunday is no different. Coach Tony D'Amato (Al Pacino) is known for his dramatic "inch by inch" speech before the final football game in the movie. Coach D'Amato keys in on important points during this pregame pep talk. But one resoundingly clear message is you must be committed and consistent. Whether you are giving a speech at a self-help seminar or at a graduation to an auditorium filled with college students, as the speaker, you must convey that in order to accomplish or achieve your goals you must be consistent and committed to achieving the coveted result. Every inch is one inch closer to your goal.
Video: https://youtu.be/6g3_-sfJlEw
300 (2006)
This movie, directed by Zach Snyder, is an incredible watch for any public speaker. The film contains multiple inspirational speeches from the cast. One of the most notable addresses comes from the final scene, which is delivered by Dilios (David Wenham). Though grossly outnumbered by their opponent, Dilios rallies his fellow Spartans for a battle against the Persian army. Courage is the primary emotion evoked in this scene. Public speakers need to instill a sense of courage and willpower in their audience. No matter the subject of a speech, the presenter should give listeners the courage to pursue personal goals.
Video: https://youtu.be/INgDss5gUWg
We Are Marshall (2006)
This is a classic movie with which to end the list. We Are Marshall is a historical drama that depicts the 1970 plane crash that took the lives of players, coaches, and staff that were part of the Marshall University Thundering Herd football team. Coach Jack Lengyel (Matthew McConughey) looks to rebuild a football program and help a community in the healing process. Coach Lengyel delivers a terrific speech to his depleted team in front of the graves of players who were victims of the 1970 plane crash. Coach Lengyel stresses that the goal of the competition is not always victory but putting your best foot forward. Every good public speaker will motivate their audience always to do their personal best. Committing yourself completing a task will produce the best results.
Video: https://youtu.be/SjoWmFYiNPo