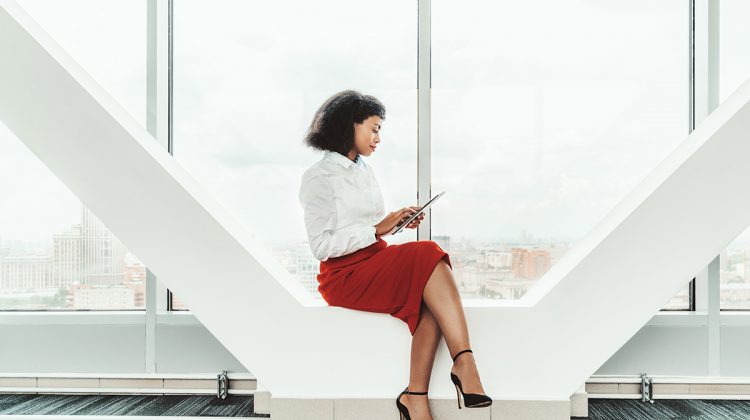 Most business professionals have had a spotlight on them at one point or the other, whether it was for a project pitch, sales presentation or sharing a story with colleagues. If you have been in any of these situations and felt so anxious that your palms sweat, your heart beat like thunder and your stomach twisted into a knot, you are not alone. Public speaking is one of the most common and dreaded activities in life (more feared than death). If you have messed up a previous presentation or speech because of anxiety, the following tips will help make sure that doesn't happen again:
Preparation and Research
When it comes to lowering your anxiety, there's no better way to do that than adequately preparing your speech. Your confidence gets a boost when you know your content thoroughly. Adequately preparing means researching on your topic and audience (including how they currently feel about your topic and anticipating any questions they might have). Preparation won't get rid of all your jitters; you'll feel less anxious knowing the content you deliver will be relevant, have value and meaning for your audience.
Write out your Speech
This helps you to internalize and generally build a structure for your speech. Highlight your main points and organize them in a way that makes narrative sense. Also, explore different methods of delivery, be creative with your expressions, and be concise. Only use humor if your comfortable and it feels natural. After you've written your speech, record it and listen to yourself so you can make improvements on your second draft. Never "wing" an important address.
Practice! Practice! Practice!
Pay attention to your gestures, tone, and if you're deviating too much from the point of your speech. Remember, the goal of most speeches is to compel your audience to do something. Keep that in mind when practicing. Ask yourself, is your content straightforward, easy to follow, and in the best order for your audience to "get it"? You can also do a run-through with a close-knit audience such as family and friends. (Be open to constructive feedback.) Practicing also helps you with timing as you can instantly tell if your talk is too long.
Visualize your Success
Your mind can hardly tell the difference between an imagined experience and a real one. Picture yourself giving an applause-worthy speech. Evoke the feeling of you wowing your audience with your delivery. As you make this a habit, it will become your experience.
Convert your Nervous Energy into Productive Energy on Event Day
Breathe. It almost sounds too obvious to say, but take deep breaths to relax before and during your speech if you need to. If your talk is a high-stakes event, you may want to go for a quick walk to channel that energy elsewhere, but don't overdo it. You can also move around a bit during your speech. Avoid standing stiffly in one spot the entire time. Moving will energize you and your audience. This is something you can get comfortable with when practicing.
No one is born a great communicator, though some personality types and learning experiences make some people initially better than others. It doesn't matter so much where you start, but that you commit to getting stronger each time. Public speaking is a skill that anyone can develop. So, whether it is a retirement party, town hall event, or a board presentation, an opportunity to give a speech is always a chance to offer value, educate, and engage. Believe in yourself; eliminate the fear of rejection and the what-ifs. Always remember that you are in charge and remember to have fun.