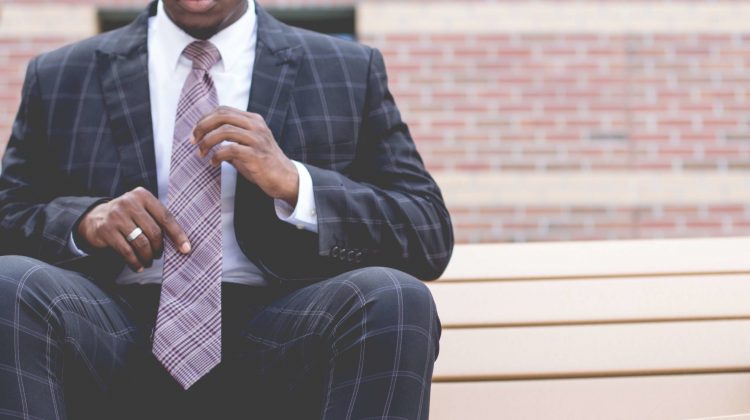 Few endeavors conjure performance anxiety like public speaking. The fact that three out of four people are petrified of speaking in front of others proves how naturally nerve-wracking the act can be. At Phenomenal Speeches, we are constantly looking for clues, tips, and best practices for overcoming the trepidation of public talks. In this blog post, we decided to collect some pieces of wisdom from former professional athletes who have pivoted to entrepreneurship and speaking for the next stage of their careers.
Spanning all genres of sports, whether on the field or track, in the pool or on horseback, many professional athletes perform for thousands of people on a regular basis. Despite their talent and dedication to their crafts, however, even they have to work at conquering anxiety when the time comes to deliver a motivational speech to fans or students.
"Speaking in public didn't come naturally for me," admits former defensive lineman, Corey Jackson. Jackson, who went from working for seven dollars an hour at Walmart to playing for the Cleveland Browns and Denver Broncos (after "advisors" told him he couldn't make it) is a walking testimony of persevering despite nervousness and anxiety. Though he made his own way as a free agent, Jackson confesses it wasn't without fear. But Jackson also had a feeling that he had to follow his dream to the NFL — and he did! Now as a tech entrepreneur and motivational speaker," Jackson says "I don't try to be perfect or flawless. I am just real and authentic. Before I speak, I remind myself that someone really needs what I have to give," he adds. "I tell myself that over and over. I only speak about things I'm passionate about and believe in. I never try to be perfect. I want the audience to feel that I'm a real person just like them."
Authenticity is the key for Corey Jackson.
Just because someone has exceptional skills in one area of their life doesn't automatically make them perfect for other fields—even if their job is very public. Not every athlete goes on to motivate and inspire, but for Corey Jackson and former wide receiver JJ Birden (Cleveland Browns, Dallas Cowboys, Kansas City Chiefs, and Atlanta Falcons), the transition is solid.
JJ Birden travels the world to share some of the critical lessons he's learned as a husband, father, professional athlete, and entrepreneur. When asked for advice to help speakers overcome anxiety, Birden notes, "I would start with the preparation. I feel that has a direct effect on how nervous one will be."
Birden said that he's found many people don't know how to be prepared but he has a process that is similar to his routine as a pro football player. "For instance, once my presentation is put together, and I know what I'm going to say, I'm constantly going over it in my head, doing rehearsals, even walk-throughs with my wife—the exact routine I used to do prepare for my NFL games," Birden added. "There's a degree of confidence when you absolutely know your material. That nervous energy then starts to turn into positive energy and I get excited about giving it!"
Birden said that when he used to play football, he'd ask his wife to go over the audible signals with him as they were driving to the game. Now as a globetrotting public speaker, he admits that he is still a little nervous each time, but it's more like nervous excitement. "If I wasn't a little nervous I would be worried. Then we could have overconfidence creeping in! The five P's are my favorite: proper preparation prevents poor performance!" Birden says.
If you are pressed for time like most executives of large companies, you may not always have the luxury to rehearse your speeches with the precision of JJ Birden, but consider working with a coach who can cut your learning curve and get you to where you want to be.
If you speak once or twice a year at commencement ceremonies or holiday parties, remember Birden's "five P's" and see how much you improve after putting more time into being prepared.
Another option (if you have time) is to take Corey Jackson's approach and only agree to speak on topics and engagements in which you are passionate about. A professional speechwriter can help you save time by coming up with the right words so that you can focus on how you want to deliver them. No matter what, if someone invited you to keynote an event, that person believes you have something of value to impart to the audience.
Whether its sales tips, life lessons, inspiration or fundraising for a worthy cause, every opportunity is a chance to prepare as much as you can so you reduce your anxiety before its time to speak. It takes practice, but you can certainly get there.
If you are a retired athlete turned speaker or an individual who tells their story for a living, please leave a line or two in the comments about your process for beating anxiety.
Visit PhenomenalSpeeches.com/blog for more tips and resources on how to become a phenomenal speaker.
Learn more about Corey Jackson.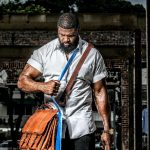 Learn more about JJ Birden.