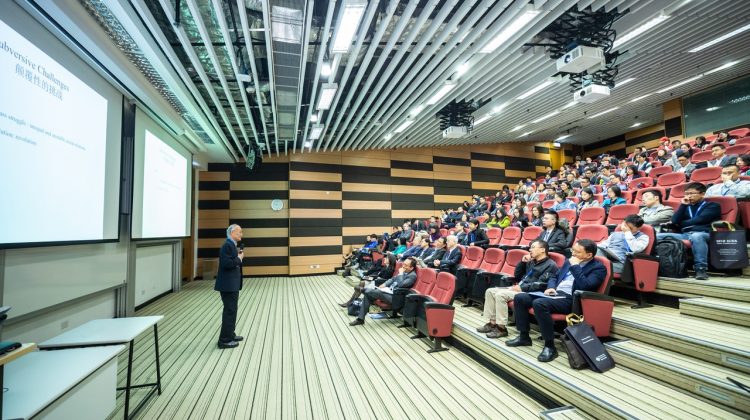 The attention span of the average adult is eight seconds. Yet, most people begin their speeches with one, two, sometimes five minutes of fluffy introductions before getting to the point of their remarks. By that time, their audiences are checking e-mails, thinking about their next meals, or worse, they've fallen asleep. Speakers need to win their audience's attention immediately but must do so strategically to get the listeners engaged and excited about what they have to say.
If you're trying to write a captivating introduction, consider incorporating some of the following tips into your speech.
TELL A STORY
We've all heard speeches that begin like this:
"Thank you so much, John, for that warm introduction. It's so nice to be here with you all today. I am honored and excited to share with you my thoughts and perspective on XYZ."
Eight seconds have already gone by and the audience is thinking this speech is going to be like the last one they just heard: boring.
Let's try this one out instead. For a second, pretend the speaker is an executive giving an update about the company's philanthropic efforts.
"Last week I met with a woman who works in our Sales Department – Lauren. Some of you know Lauren, but for those of you that don't, she's spent five years volunteering in our company's youth mentorship program. She has given her time and sometimes her own money, to ensure no child in our community falls through the cracks. And over time, others became inspired by her devotion. Today, employee participation in the program is up 80%, largely because of Lauren. So, when I think about what the future of philanthropy at this company could be like, I think about her selflessness and know our company's generosity has no bounds. That's why I'm excited to be here today and share with you how our company is going to take our philanthropic impact to the next level."
In corporate settings like this, speakers tend to stick to the facts and figures, and shy away from storytelling. But if you tell a story from the beginning, your audience will naturally become invested in learning about how it ends. Stories are also a great way to frame your talk and set the right tone.
Whether we're sitting around a campfire, in the lunchroom at the office, or sitting in an auditorium, stories can create bonds and forge shared experiences in ways that numbers cannot. The bottom line is don't shy away from stories – be the executive who uses them.
TELL A JOKE
From the minute you set foot on stage, the audience is judging you. Humor is a great way to break that ice. A joke, if appropriate for the occasion, will signal to the audience that you are relatable and don't take yourself too seriously.
Remember, speakers often talk from behind a podium, on an elevated surface, and with all the lights pointed at them. Jokes – especially self-deprecating humor – brings you down to the audience's level. Humor engages them right away and makes them want to hear more.
An important caveat: if you're not funny, don't try to be. If you think your joke will come off as offensive, then it probably will. When in doubt, cut it and try a new approach.
USE A SHOCKING STATISTIC
Using a statistic that is not well known but captures the gravity of the issue is the one time where using data over stories might be the preferred approach. You establish the problem right away and show the audience why what you have to say is important. Like telling a story, by introducing the magnitude of the problem, the audience will naturally become invested in hearing your thoughts on how to fix it.
One more important caveat – using a statistic and story don't have to be mutually exclusive. You can always lead with a stat and then follow up with a personal story that humanizes the data you shared.
If you're struggling to write the beginning of your speech, don't be discouraged. Writing an introduction is the hardest part of speechwriting. If you need assistance winning attention with your audience, Phenomenal Speeches is here to help. Contact us today for a free consultation.