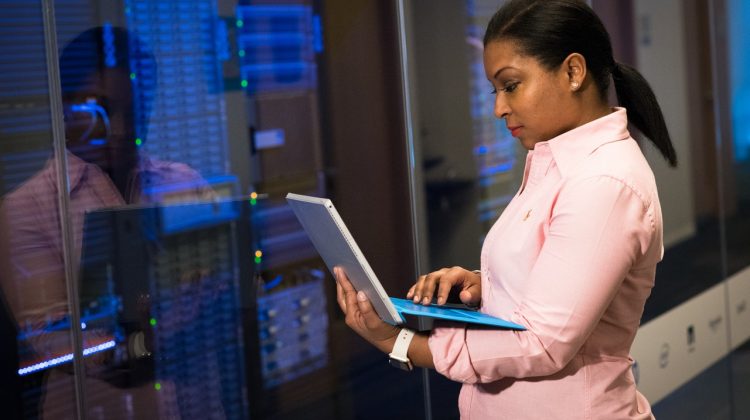 As an IT executive, you are likely short on time and resources. You may also be aware that improving your communication skills is critical for providing exceptional service and advancing your career – but you still haven't found a way to make it a priority. Since systems thinking is probably one of your strengths, you already know that many systems—the human body, SaaS platforms, beehives—thrive or fail with their ability to keep necessary information flowing. In this article, we provide tips to make sure you know how to lead your teams on a road paved with effective communication that gets desirable results.
IT is at the core of communication for almost all modern business systems, so effective internal communication by IT leadership is vital. That means the consequences of ineffective communication can be significant: demoralized teams, lost opportunities and sluggish timelines. The most damaging might be the stagnation of your executive influence. But it doesn't have to be this way.
Here are a few ways attentive communication can dodge those potential threats:
Strengthen rapport and trust to lift morale – You might not always be actively sharing a message with employees, but you are always communicating. To help keep your staff from misreading between the lines, be consistent and transparent in your exchanges. Pay attention to their body language (and yours). Ask if they are confused or have concerns about a project assigned to them. Furthermore, prod your teams to see if they have any ideas for a better way of implementing a process.
Make yourself available, even if in a limited way, to connect with and address employee ideas, frustrations, and innovations. Making intentional time to listen helps people feel acknowledged and valued. It also helps you to optimize your message and your operational strategy.
Increase project, team, and individual opportunities for success through effective presentations – When you are presenting ideas to staff or superiors, clarity is paramount as is the ability to tie technical deliverables to business metrics. Train yourself to use your left and right brain to make the biggest impact possible and gain cooperation and engagement.
Although it might be tempting to lean into your left-brain strengths and leave colleagues who can't grasp tech talk on the sidelines, think twice. Don't do it. The consequences are too great, and you may lose opportunities because of this approach. Instead, learn how to include stories in your presentations to paint a better picture of what you are trying to convey. For tips on how to spruce up your communications, check out this video on presentation tips for IT professionals. You may also find this video on the benefits of storytelling over bullet points helpful when crafting your messages.
Keep projects on time through compelling communication—Technology project rollouts can vary from a few months to a few years for completion, depending on the scope. An overlooked factor in what can slow projects down is poor communication (or worse, no communication when some people are simply left out of the loop). If you want to deliver victory for your organization, explaining to your team what needs to be done in the clearest way is the key.
Put yourself in the shoes of the people you depend on to complete the work. What do they need to understand to act swiftly and accordingly? What questions might they have that you can address early? How can you show them what success looks like in a way that resonates with them? In what ways can you explain the importance of their role so that they personally feel they have a stake in a project's success? These are a few questions to ask yourself when it comes to communicating with your staff. When it comes to relaying that information to those who are non-technical, repackage what is important in layman's terms. Make it relatable, say it plain, and champion a common objective over jargon-laden tech speak.
Tap into your curiosity—about your work and about your colleagues—to find the respect or simply the compassion necessary to help them find a foothold. These are the steps to take to begin the journey of more effective communication as an IT executive. Ultimately, communication is a way to harness a bit of the human experience and put it to work for the greater good.
If you need help polishing your skills and ensuring your communication is phenomenal, we're here for you.