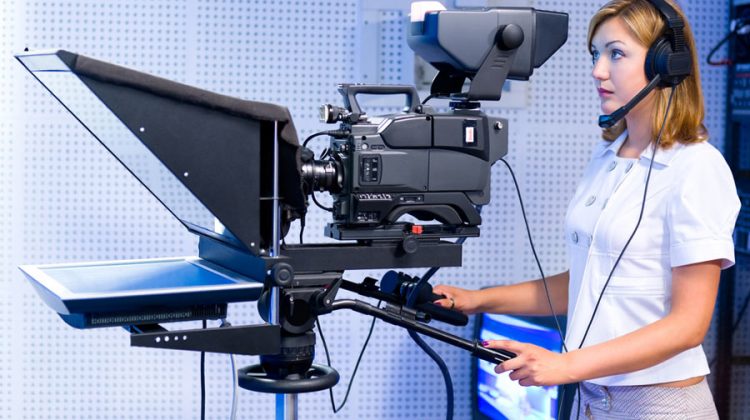 Imagine this. You have been invited to give a speech at an upcoming conference. The event has been on your calendar for months, and the date is approaching quickly. Or, you were asked to fill in at the last minute due to another speaker's cancellation. Whatever the situation, you realize you are not as prepared as you'd like to be and feel apprehensive.
Usually, your preparation consists of researching your audience, understanding their needs and concerns, and jotting down—on cue cards—significant points that offer them solutions. You usually follow this method to keep you focused and able to speak with ease. This time you don't have time. What are you going to do?
Although you have never used one before, the answer might be right before your eyes – a teleprompter. According to Webster's dictionary, a teleprompter is a device for displaying prepared text to a speaker or performer. In this blog, we will provide the pros and cons of using a teleprompter.
Pros:
Your entire speech can scroll in front of you.

The teleprompter can allow you to focus on your audience. (There is no need to look down at cue cards.)

The device can help control your speaking speed, so you are not talking too fast.

A teleprompter can guarantee all of your points will be covered – nothing will be forgotten.
Cons:
Technical difficulties may arise.

Your teleprompter operator may not do a good job of speeding up and slowing down the text as you speak.

Without experience, you risk looking and feeling awkward and uncomfortable.

You risk losing audience engagement. If your audience senses you are reading and unable to inject emotion skillfully, they may tune out.
Like most things, there are always pros and cons to whatever method you choose. In this case, we feel that using a teleprompter (aka speech prompter) is best if you've had prior experience with one. We advise against testing it for the first time in front of a live audience. The good news is there are teleprompter apps that you can download from Google Play and iTunes that will allow you to practice from your mobile device or laptop. If you're thinking of using one for an in-studio virtual presentation, you can try using one that attaches to a traditional camera. We hope this helps!
For more public speaking tips, subscribe to our blog or follow us on social media.