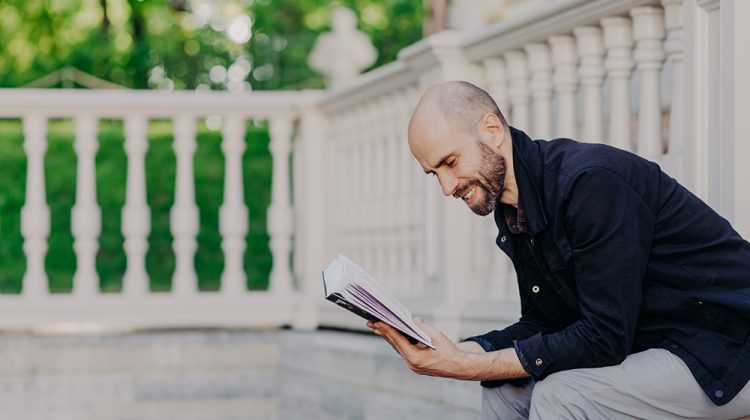 Giving speeches can be a nerve-wracking experience, but with the right tools, it can also be a rewarding one. These three books are a great place to start if you want to improve your public speaking skills. From tips on engaging your audience to advice on structuring your speech and storytelling, they cover everything you need to make a memorable impact. So, if you're ready to take your next presentation up a notch, dive into one (or all) of these helpful reads!
Here are three books to help you write better speeches:
Steal the Show: From Speeches to Job Interviews to Deal-Closing Pitches, How to Guarantee a

 Standing Ovation for All the Performances in Your Life by Michael Port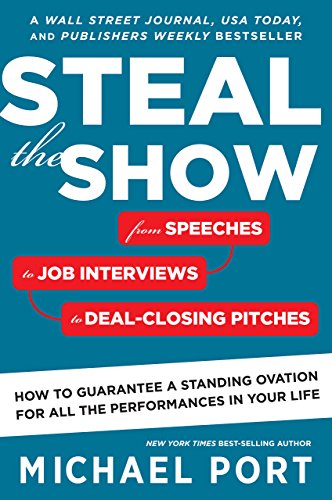 Summary: Every interaction is a performance, and much of our success—professional and personal—hinges on being able to inspire an audience. And while some people seem to be naturals in the spotlight, this ability very rarely derives from talent alone.
Confident communication is a skill, and anyone can learn how to do it.
In Steal the Show, New York Times best-selling author, top-rated corporate speaker, and former professional actor Michael Port teaches you how to make the most of your own moments in the spotlight. He makes it easy to give your presentations a clear focus, engage your listeners, manage your nerves, play the right role in every situation to give your message maximum impact, and much more.
Drawing on his MFA training at the prestigious Graduate Acting Program at New York University, Port has engineered a system that the non-actor can use to ensure his or her voice is heard when it matters most.
Long Story Short: The Only Storytelling Guide You'll Ever Need by Margot Leitman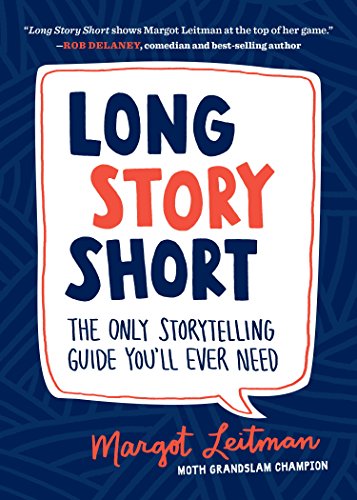 Summary: Using a fun, irreverent, and infographic approach, Margot Leitman breaks storytelling into concrete components. Whether you want to write a great wedding toast, deliver a compelling keynote speech, or simply entertain friends and family, comedian and Moth 5-time champion storyteller Margot Leitman provides a clear and engaging roadmap to telling your own personal stories in this approachable storytelling guide.
From content and structure to emotional impact and delivery, Leitman guides you through the entire storytelling process, providing personal anecdotes, relatable examples, and practical exercises along the way.
Toast: Short Speeches, Big Impact by Eddie Rice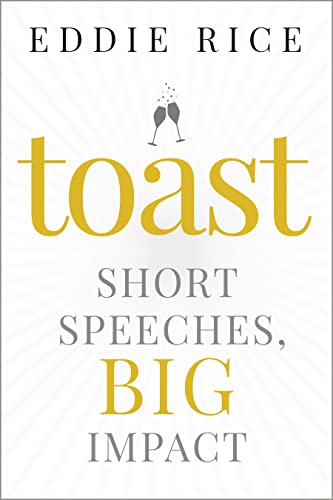 Summary: With a short, snappy, and straightforward speechwriting system, this practical handbook is your all-in-one guide for nailing the perfect toast, arming you with a comprehensive overview of the full speechwriting process. Built on a simple 7-day brainstorming system, you'll uncover how you can brainstorm clever speech ideas, structure your speech with humor and storytelling, and overcome your fear of public speaking with a tried-and-tested plan.
Whether you need to give a wedding toast as a best man or maid of honor, a retirement speech, an award or promotion speech, or any other kind of toast, this handbook offers you a done-for-you blueprint to help you organize your thoughts and turn giving a toast into a painless, stress-free process. As a clear, concise, and no-fluff book that you can read in just a weekend or less, Toast: Short Speeches, Big Impact is an invaluable tool for anybody scared of public speaking – or short on ideas.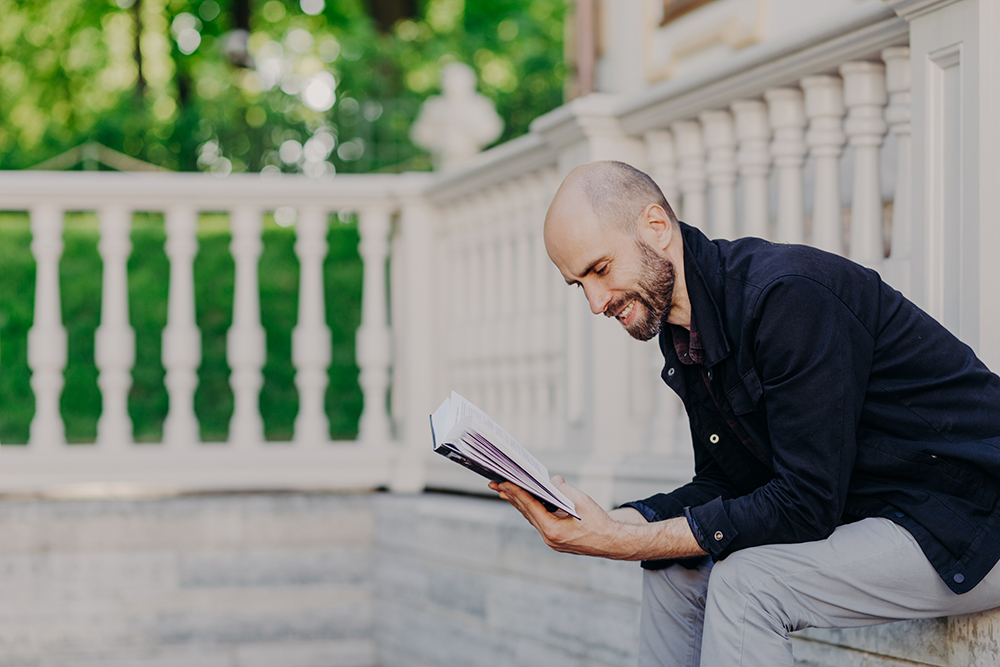 To write genuinely memorable speeches, you need to study the craft. Plenty of excellent public speaking and storytelling books can help you become a better speaker. Check out some of our suggestions above and start improving your speeches today.
PS: Listening to speeches also helps you write better ones—after all, speeches are written to be heard, not read. Consider sharpening your ear for dialogue as you study writing techniques.