Preparedness. Confidence. And a commitment to delivering a speech audiences benefit from. Successful leaders can have a winning formula for delivering speeches if they know their audience, plan ahead and are prepared with the right visual aids for effective communication. But there are a couple of major obstacles in the way: lack of time and lack of skill.
Some leaders may have the talent it takes to write a great speech but don't have hours to spend crafting one. Others may not have the time, skill or even desire because they are too busy running their organization (or company division).
How to Impact Internal and External Audiences Through Speeches
It's all about connecting. Using the right structure not just to communicate but to engage and captivate listeners is the key to delivering a memorable executive speech. Leaders must make a meaningful connection with their audiences to be effective, and the best way to do this is to understand the ingredients of a great speech.
Storytelling is one of the key elements of a successful speech. Creative visual aids with the element of surprise (not boring charts and graphs) are another component of a great address. Structure—or knowing what order to say things for the greatest impact—is crucial. Brevity—understanding how to write powerfully while being concise—is another. These are just a few of the ingredients of a memorable talk.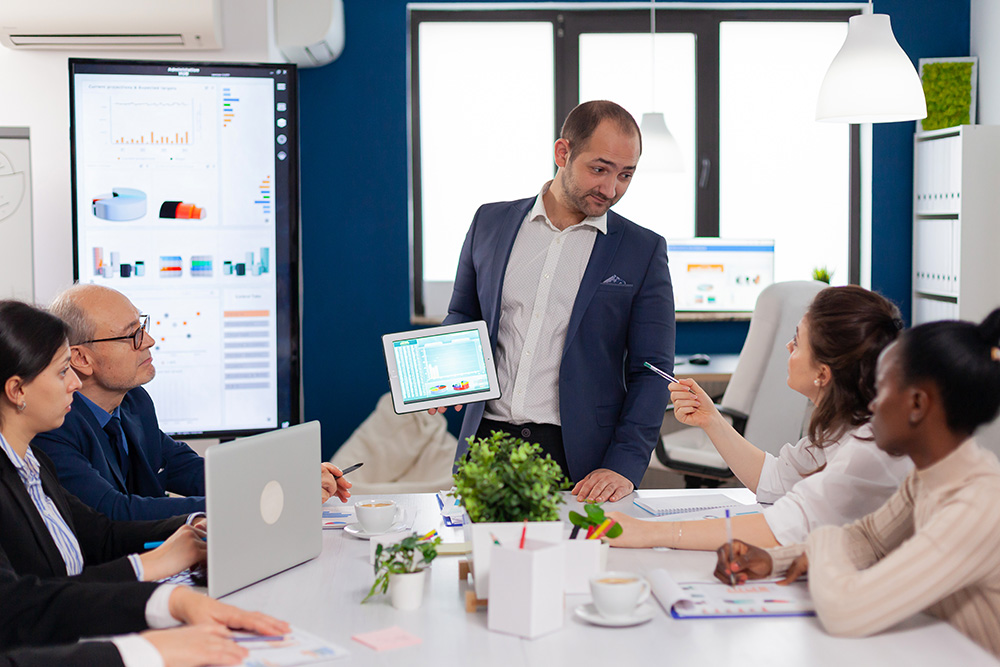 An executive speechwriter can help you draw out stories from your professional journey and leverage them to move audiences. Even if you don't think you have any good ones to share, a professional writer can help you discover them through strategic interviewing. If you need fresh antidotes, a writing partner can share numerous tips for getting great stories out of your everyday life.
A professional speechwriter can also save you massive amounts of time because they will take care of all the research and writing for your speeches. This means that busy leaders will need to focus only on rehearsing and delivering the speech rather than preparing it. An experienced speechwriter can help you feel more confident as a speaker by preparing a talk that is well paced, informative and engaging. As a result, an executive who uses a speechwriter will be better able to influence their audience.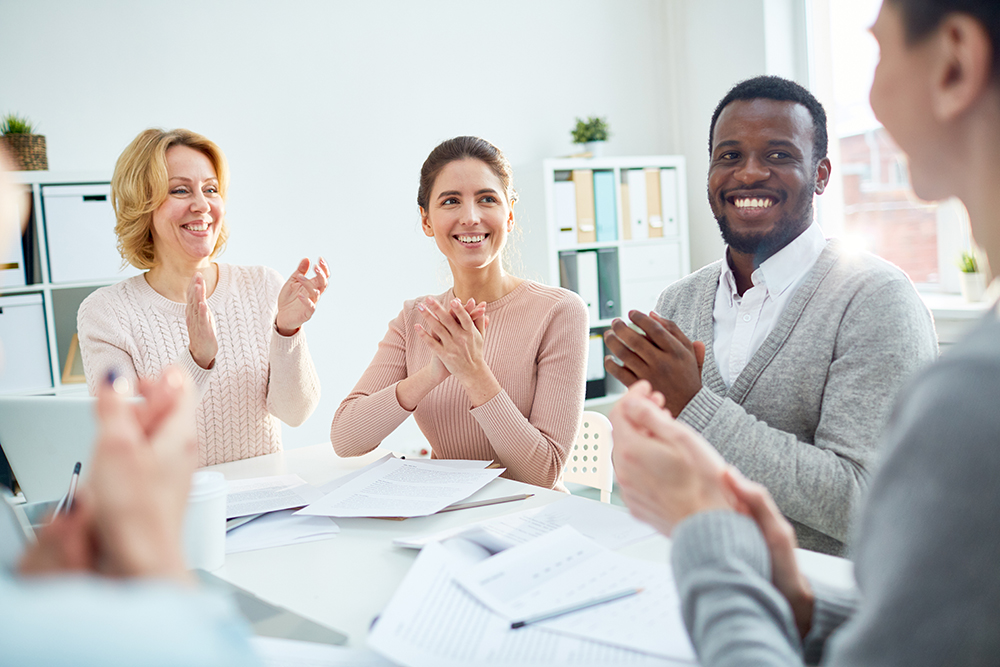 8 Ways a Writer Can Help You with Executive speeches
They take the time to get to know you.
Crafting a great speech starts with understanding the speaker. That's why writers take the time to get to know you—your experience, your values, your goals. Only then can they start formulating an authentic message to resonate with your audience.
They understand the art of persuasion.
A great speech isn't just about conveying information; it's about convincing your audience to act. Whether you're trying to persuade your team to tackle a new challenge or convincing shareholders to invest in your company, a speechwriter knows how to craft a persuasive message that will get results.
They know how to capture and hold attention.
Let's face it: People are easily distracted. So, it's more important than ever for speeches to be interesting and engaging. Executive speechwriters know how to capture—and keep—your audience's attention so they walk away impressed and inspired.
They have extensive experience crafting speeches for executives.
You're not just any speaker; you're an executive who is accustomed to being in the spotlight. As such, you need a speechwriter who understands the unique challenges and expectations of being an executive speaker. Fortunately, at Phenomenal Writing, we have extensive experience working with executives just like you—so we know what it takes to craft a great speech for your audiences.
They understand the principles of great storytelling.
A good story has the power to engage listeners as nothing else can. That's why speechwriters focus on creating speeches with stories that captivate imaginations and stay with audiences long after the event is over.
They have a keen ear for language.
The words you use matter—a lot. That's why executive speechwriters have a keen ear for language, choosing each word carefully so your message is communicated exactly as intended.
They're experts at crafting messages that resonate.
Part of a corporate speechwriter's job is understanding what makes people tick: what motivates them, what fears they have, what aspirations they hold close to their hearts. Once we understand what makes your audience tick, we can craft messages that resonate powerfully and leave a lasting impression.
They're passionate about what they do.
At Phenomenal Writing, we love helping leaders deliver great speeches because we believe in the power of words. When used skillfully, words can change lives, shape attitudes and even build nations. It's a responsibility we don't take lightly—which is why we pour our passion into every single address we write.
Getting Help to Create a Memorable Executive Speech
If you're looking for someone who can help you craft and deliver a great speech, look no further than an executive speechwriter at Phenomenal Writing. We have the knowledge, experience and passion necessary to create speeches that inspire audiences and achieve results.
Contact us today to learn more about how we can help you deliver a phenomenal speech!