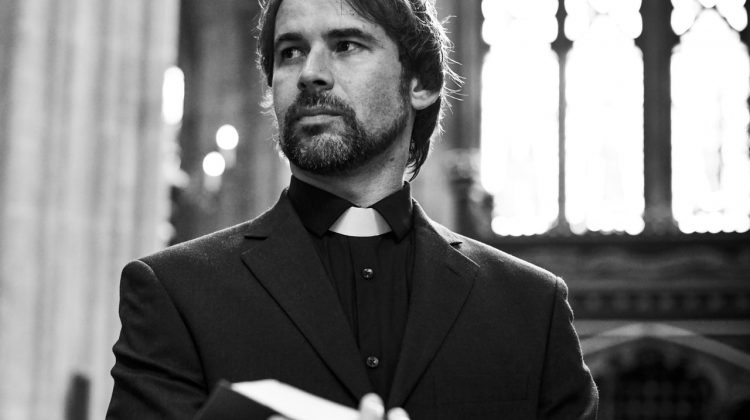 by Mallory Craig
Even motivational speakers need inspiration sometimes. Though it might not seem obvious, an excellent place to look is in religious leaders. There aren't too many other people who draw a weekly crowd to listen to them read from a book that hasn't changed in over a thousand years. (Especially when their audience could have stayed at home and read that book themselves.)
Pastors are masters when it comes to audience participation. They engage their congregations effortlessly—casually asking them to sing, sit, bow their heads, pass the offering plate, rise, and greet their neighbor all before the sermon gets going. Then, through the course of the day's message, pastors often toss out simple commands and follow them with "Amen" or "give me a Hallelujah!"
Ministers build a rhythm and cadence into their talk to keep parishioners' ears attuned. While we know that saying Amen or shouting Hallelujah is inappropriate during a keynote or motivational speech, you might try the pastor-approved, "turn to your neighbor and say…. " This phrase encourages engagement. It requires your audience to turn their heads and make eye contact with someone besides you. After twenty minutes of watching you speak, their necks will thank you. Another command phrase that encourages interactivity might be "write this down," which helps your audience keep track of the important things. It also lets them know that notes are encouraged.
Pastors tell a lot of stories. They include fables, anecdotes, and colorful narratives, as you should do to help cement the point of your speech in your audience's minds. Stories evoke emotion and help you vary the pacing of your presentation. Storytellers fall into a more natural cadence when they are just telling a tale instead of actively trying to inspire or provoke. Your recalling details, painting pictures and imitating characters while building up to the climax make for a much better listening experience for audiences.
A final motivational speaking tip we have gleaned from listening to sermons is that you want to make sure your audience is paying attention before you drop your big line. Don't deliver it until you've got their focus. Add a purposeful pause. Procrastinate. Take a sip of water, flip a page, or stare into the audience like you are reading their souls. Others use filler sentences that serve as a set-up and alert listeners that they should pay attention or they'll miss something important such as, "I am going to tell you something," "Now listen to what I am about to say," or "Here is what it all comes down to." One that always grabbed ears in my church was, "I am going to say one last thing before we close for lunch!" Whatever the wording, adding a small delay can have a big impact.
There is one advantage that religious leaders have over motivational speakers: their sacred texts. How can you lack confidence when your words were inspired by God? While the team at Phenomenal Speeches may not be supernatural, we can give you confidence that your speech has been written, or edited by a professional.
Click here to find out more about our speechwriting services!