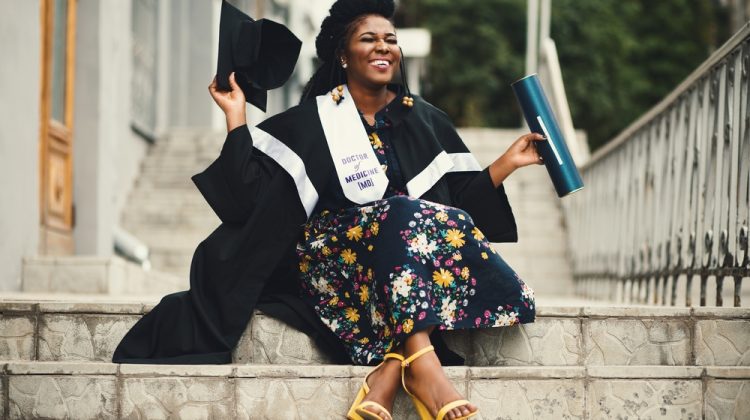 It finally happens. After all of those years of work, striving, and success, you are asked to give the commencement speech at your alma mater. No pressure… piece of cake. You love your old school. It was the place where you discovered who you were and that put you on the path to where you are now. But there's one problem: you have no idea how to write a commencement speech.
Don't panic. You can do this; besides, the school administration wouldn't have asked you if they hadn't thought that you had wisdom to impart to the graduating class.
Below are seven steps that will help you prepare for your big day as a public speaker:
Set the tone. Provide the school with a conversational bio that is engaging and will set the tone for you to take the stage. Avoid being introduced by someone who rattles your resume (that's boring).
Know your audience. This one's easy because you've been a member of that audience. Think back to your graduation day. It was filled with excitement, but you also wondered what the speaker would say. Remember that feeling of anticipation. Ask yourself what you would have like to have heard. What was important to you as you thought about the next chapter of your life? What would have made you feel better-empowered?
Does the occasion have a theme? If so, use it as a direction for your message. If not, create one and form an outline of what you want to say.
Keep it conversational. Be genuine; in other words, be yourself. We can all tell when a speaker is saying what they think we want to hear. Avoid cliches and worn out tropes.
Build a rapport with your audience. Although you may be many years removed from your graduation, there will still be many things that are the same. Use them to build a relationship and to engage your listeners.
Tell relevant stories. More than any other form of communication, storytelling is the most memorable and effective. Ask yourself questions that bring you back to emotional and pivoting times in your life that are worth sharing.
Remember the basics. Your speech should have a purpose and a clearly defined beginning, middle, and end. Never, ever wing it. Use your introduction to build rapport with the graduates. Jokes are a great ice breaker and usually work to get the audience engaged, but don't force it if being a comedian doesn't come naturally to you. Once you've earned the attention of your listeners, the body of your speech is where you can tell stories, give insights on life, impart lessons learned, etc., and in the end, tell them what you told them! Summarize your talk and leave your listeners with a call to action.
If after reading items 1-7, you still have some doubts about delivering a great commencement speech, you can always hire a professional speechwriter to help you craft a spellbinding address. With just a few bits of information, a speechwriter can take the burden off of your shoulders. This will save you time, relieve your stress, and allow you to focus on your performance and the delivery of your speech.
If you'd like more information about hiring a speechwriter contact us today.
If you found these tips helpful, please share it on your social media. Good luck!