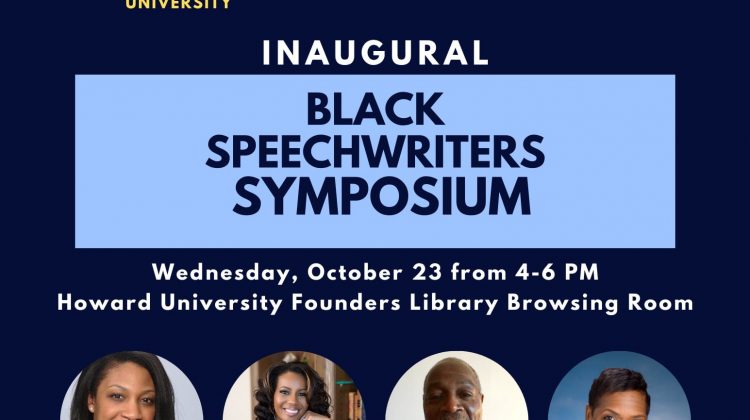 I look forward to the annual Professional Speechwriters Association (PSA) conference every year. It takes place on the campus of Georgetown University in the fall, and every year I leave with new ideas, new connections and new reasons to renew my membership. This gathering was no different – except that on the heels of the PSA World Conference was the Inaugural Black Speechwriters Symposium, which was held at Howard University.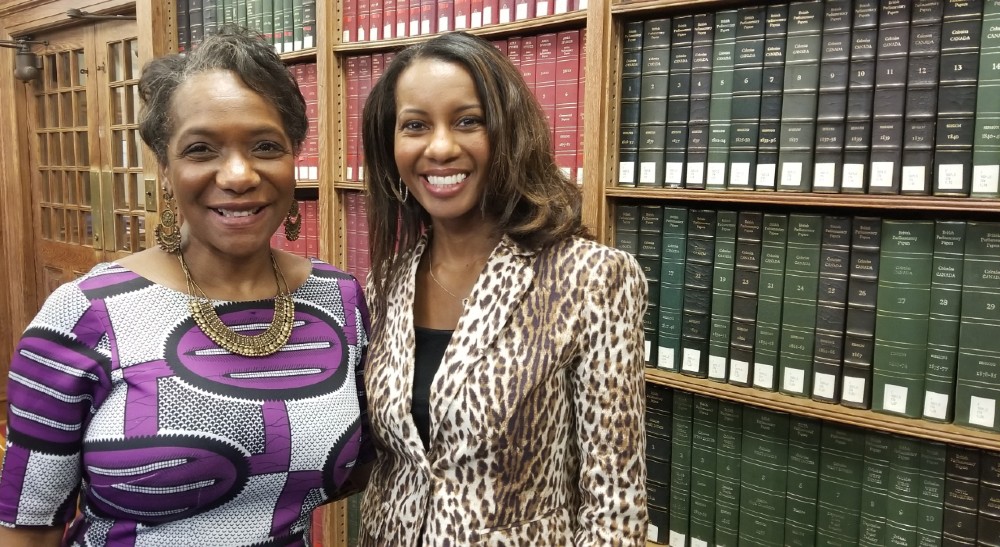 For those who don't know, Howard is a historically black college founded in 1867 – a time when black students had few if any, opportunities to obtain higher education. It was, and still is, a safe space. In an attempt to help diversify the field of speechwriting, PSA worked with a dynamic Howard sophomore named Michael Franklin to help make the event a reality. The goal was to connect existing black speechwriters with young communications majors (and other curious students) who may not know that the field is a rewarding path worthy of consideration.
Speechwriters often work in the shadows of their principals (the people for whom they are writing). We are behind the scenes most of the time as a trusted scribe with a penchant for researching and churning out speeches that (hopefully) land with empathy and impact. We work closely with business and political leaders around the world but are often out of sight and misunderstood. But we are stepping to the forefront now. We are letting others know we exist now. The field is exciting, lucrative, and full of room for others to join, particularly writers of color who can add a fresh perspective and cultural awareness.
For black speechwriters, it is past time for us to know who our peers are—to draw back the curtain cloaking our work and let up-and-coming writers know about the opportunities associated with the job. That's what the symposium was about. Set in the Founders Library, black speechwriters young and mature gathered to talk shop candidly.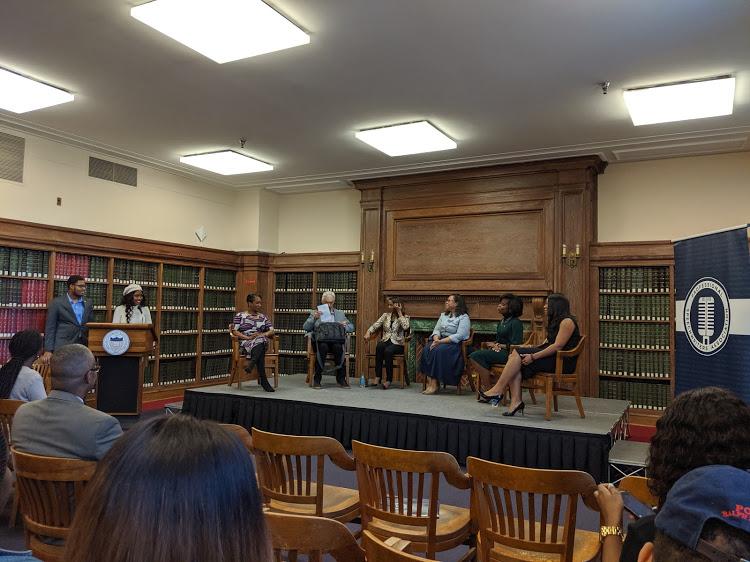 Students wanted to know everything from how closely we work with our principals (or clients), to how much we make. They were curious about the dynamics of working with leaders who come from vastly different backgrounds than we do, and how much did we really like what we do?
We told the truth. Being a speechwriter is uniquely rewarding and challenging. Very few positions allow you to be the voice of the CEO—to have ongoing access to the business leaders who shape the world in which we live. It's a privileged position, and there aren't many who look like you in it. So, being a black speechwriter can feel lonely and isolating. Before our panel got together at Howard, Michael Franklin told a ~98% white audience at PSA, "I've heard that being a black speechwriter is like being a unicorn. Well, I must be a unicorn with glitter because I'm black and I'm gay!" Talk about adding color to the room! ✨🦄✨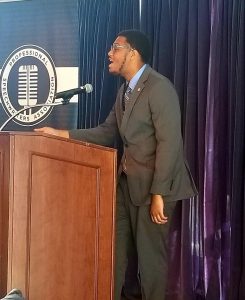 He wasn't wrong. I've heard numerous times from prospects-turned-clients that I'm a unicorn. They didn't know someone like me existed, but they're more than happy to work with me. It isn't really about Black, White, Asian or Latinx though– it is about the power of cultural diversity. It makes business sense. No ethnic or racial group is monolithic, and it is essential to have a variety of voices on executive communications teams. Customers of organizations usually cross many racial and socioeconomic lines, so it is crucial to have the writers who work with leaders of those organizations represent the populations they serve.
One of the key takeaways from our symposium was that as trusted partners for CEOs, black speechwriters see it as an opportunity and (sometimes) challenge to guide their principals along a path of more culturally aware speeches. It isn't always easy, but championing cultural competence is still necessary and worth the extra effort. Because we are keenly aware and sensitive to linguistic faux pas, black speechwriters can help leaders connect with diverse audiences authentically and avoid offensive blunders that can kill the bottom line.
In the end, we (the panelists) hoped we inspired the students while providing a dose of reality.
Yes, the job is fun.
Yes, the career path is unique in its access to power and influence (that does not mean the writer automatically has any).
And yes, it can sometimes pay well in comparison to other corporate communications jobs (but you're going to earn every penny of it).
Speechwriting is a duty. It is a profession for a lover of words and a warrior of principles. It is a tunnel of never-ending research and getting to know (and become the voice) of others. And it is about trust. Being a black speechwriter means you'll often have to navigate all-white spaces, but it's nothing of which to be afraid. Your strength is your perspective as much as it is your writing chops and opportunities abound for those up to the challenge.
Other posts you may like: