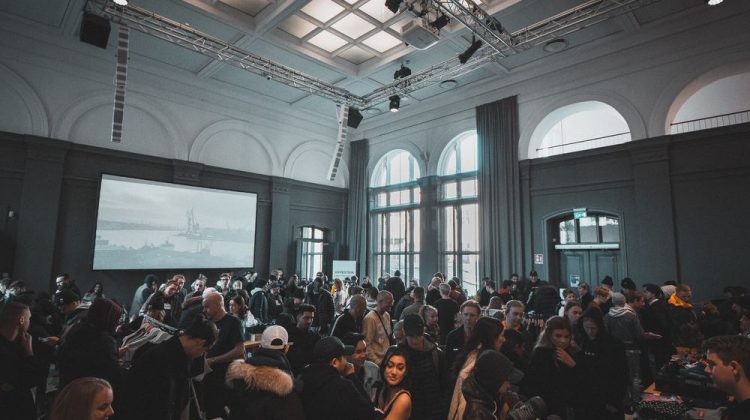 This article is for corporate professionals who host corporate events and are looking for ways to make them stand out like never before. Whether it is an executive retreat, an all-staff meeting, an industry summit, or a company milestone celebration, the task of creating a memorable and engaging event can feel daunting. We understand. There are a lot of moving parts to manage. Food, tech, design, and speaker coordination prep all play a role in the success of the event, including, of course, the quality of the keynote speaker! Getting all of this right can strengthen your brand and elicit deeper affinity from customers and employees. Getting it wrong can squander resources and bore guests. It can also embarrass the very people who spent weeks (sometimes months) planning it. We want to help you nail it by diving into the secrets of creating experiential events.
What are experiential events? They are happenings at which exceptional attention to detail is paid—they ensure attendees have a memorable experience worth sharing. Experiential events help with branding, product or service allegiance, and evangelism. They are memorable and make an impact. A timeless example is Volkswagen's Piano Staircase. Back in 2009, Volkswagen wanted to help change people's habits and encourage them to choose a healthier option when available. To do this, the German automaker experimented by converting a transit stairway into a giant piano. See below:
The result? The number of people who chose the stairs over the escalator rose by 66%. The piano staircase was fun, memorable, engaging, and definitely worth sharing. It is also something that can be done anywhere there are stairs (like in a corporate office during National Public Health Week in April).
When it comes to a one-time or even recurring event, options for making it an experience to remember are mostly limited by a planner's imagination. Whether your budget is large or small, there is a way to ensure your guests are impressed and primed to listen to keynote speakers by the time the evening calls for speeches.
Steve Merling, the CEO of Eventure, says,
"If you can create a wow factor the moment a guest walks in the room, they're going to pay more attention to the speaker. Whether the speaker is on stage for two minutes, ten minutes, or an hour, if you can really captivate attention, and guests are intrigued from the get-go, they will want to listen."
Eventure is an international corporate event planning firm based in Montreal, Canada. They have designed mind-blowing events for Lamborghini, Costco, Pfizer, Kraft, TD Bank, Pepsi, and many more. "At Eventure, we always strive for the wow factor from the moment the guests walk in the room. No matter what. Studies have shown that individuals are most effectively captures through unexpected events rather than directed towards them. So we work really hard to customize sensory stimulation every step of the way," Merling notes. He says that everything from food and drink to sound, lighting, and special effects can set the tone for speakers to bring it home with a great message.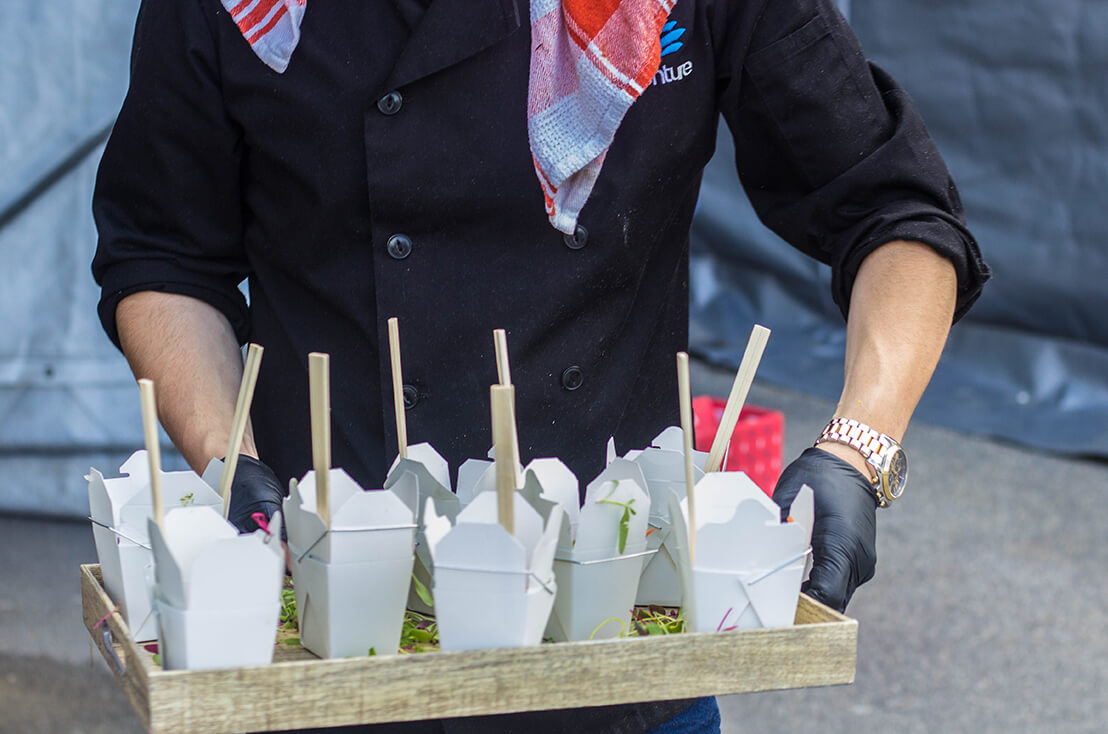 The key is to be conscious of your audience and their needs as it relates to yours. At Phenomenal Speeches, we always ask our clients the following three questions before writing a keynote speech:
Who is in the audience?
What do you want them to feel?
What do you want them to do after listening to you?
These inquiries can also extend to the event-planning. Business professionals gather a lot. We attend a ton of meetings, and unfortunately, most are not planned in a way that makes sense to accomplish a specific goal. The why often gets lost in logistics when, in fact, it should be a mix of logistics and a uniquely crafted purpose. As author Priya Parker puts it in her fantastic book The Art of Gathering, "We inadvertently shrink a human challenge down to a logistical one. We reduce the question of what to do with people to a question of what to do about things: PowerPoints, invitations, AV equipment, etc." Parker states that in addition to those things, meetings are really about putting the right people in a room and "helping them to collectively think, dream, argue, heal, envision, trust, and connect for a specific larger purpose."
We feel the key to making corporate events more engaging and helping keynote speakers shine is to make sure logistics work in tandem with what humans need to feel to act. Erin Keating, marketing executive and former Director of Experiential Marketing and Motorsport for Audi America notes, "You can't deny the effect great, world-class hospitality has on people. To be taken care of, seen, valued as a customer (or employee) without feeling like it's just someone's job to greet you is priceless."
Step one of knowing how to take care of people is understanding what their needs and concerns are so you can address them upfront—before you ask them to do anything for you. Are they nervous about a restructure? Are they bored with the lack of innovation? Are they frustrated and feeling unheard or unseen? Are they anxious because it is their first day on the job, and they do not have any friendly colleagues yet? Knowing the answers to these questions can help you tailor your events while addressing attendees and communicating the message you want them to walk away with.
If the goal of your event is to help attendees mingle with each other, Keating suggested icebreaker pursuits.
"People always grumble upfront about any ice breaker activities, but they usually end up liking ones that are well executed and thoughtful."
The key is being considerate of the attendees and what best suits them. Keating's goal is to express her organization's brand in a way that people can experience its ethos and values while inspiring fandom.
People are often exhausted with business as usual, so thrill them. For example, if the goal of your annual event this year is to encourage employees to "think globally," then request that the menu offers foods from around the world or create a city theme. Pick a different city every year so attendees can experience an element of surprise.
Avoid gimmicky products like tossable mics. They don't serve a purpose and don't engage your attendees at the depth you need to be memorable. Work with in-house event planners to come up with never-seen-before ideas that reflect your corporate vision, brand strategy, and messaging to help your goal for the evening and captivate their guests. For example, Steve Merling mentions a campaign his company did for Mountain Dew (owned by Pepsi) in which they created an indoor skate park! Every menu item included a Pepsi product in the ingredients: Pepsi-braised BBQ beef brisket, Doritos-encrusted mac and cheese, Mountain Dew lime icing cupcakes, etc. The goal was to reinforce the corporate brand and deepen affinity for all products. Merling says that you want attendees to think, Wow, if this is how the event is starting, then I already know it's going to be a kick-ass experience!
And he's right. Who wouldn't want to pay attention at an event like that? The only thing left is for a well-prepared speaker to come out and deliver a phenomenal speech. Speaking of the speaker, another way to ensure great engagement is to have monitors strategically placed around the room so that everyone has a great sightline to the stage. Additionally, consider outfitting your presenters with wireless livelier mics so they can get off the stage and into the audience. This offers a more intimate and interactive experience, especially when telling a compelling story. Working with a professional speechwriter for a custom speech and coaching on delivery will ensure your speaker brings the event home in the end.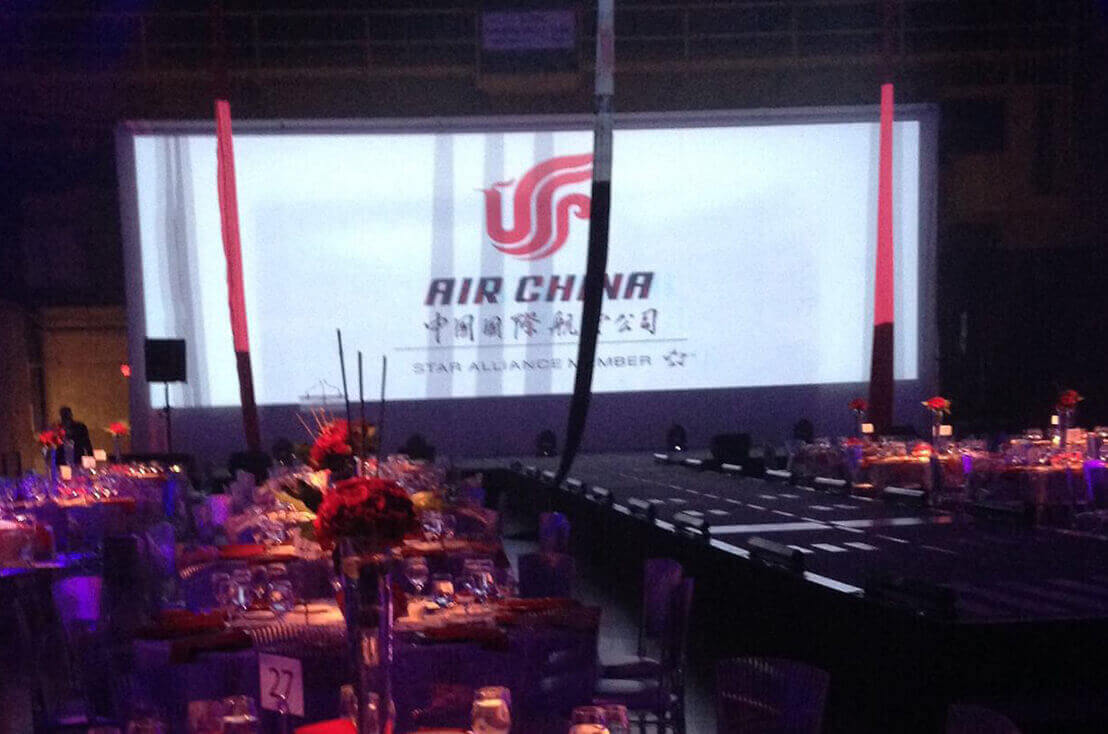 If you are in charge of a non-profit organization or an outfit with a smaller budget, other ways to engage attendees is to lose the chairs at first. Discourage people from immediately sitting down, so they feel compelled to mingle. To help jumpstart conversations, use name tags with specific questions that go with the theme and desired outcome for the evening. If removing chairs isn't an option, think of unusual ways to arrange the room or seating charts to encourage people who wouldn't normally interact with one another to engage. If you are running short of ideas and don't have in-house meeting planning resources, ask your employees what they'd love (or what they currently hate the most). It can really be that simple sometimes.
When it comes to making corporate events more engaging, there are incredible opportunities. Taking a more creative and less rigid approach can yield wild rewards once you've defined the purpose of your event and considered your audience's needs. People want to be valued and charmed. They want to be snatched out of the mundane and captivated by something new, fresh, and exciting. Employees and stakeholders crave consideration of their pain points and needs as they relate to your product or service. They want to be surprised and intrigued. If you can keep these things in mind as you prepare for your next event, it'll ensure you are not the orchestrator of another boring, forgettable corporate gathering.
For more tips on speaking and presenting well, please subscribe to my blog and newsletter for future updates.
RELATED POSTS: