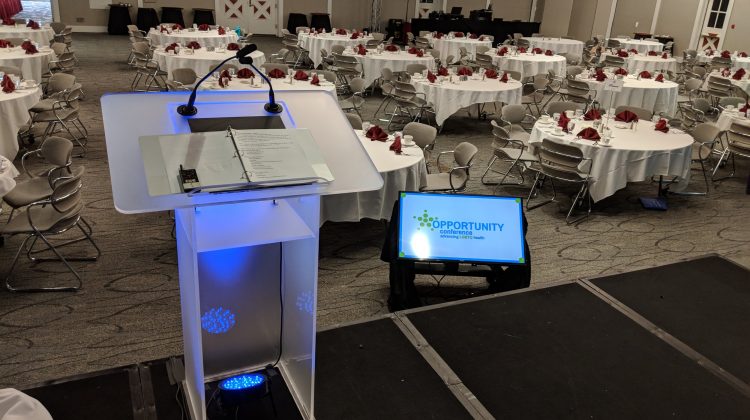 Check out this short video of me explaining a confidence monitor and why one might be of benefit to you as a public speaker.
There are great AV companies that rent and sell the monitors themselves as well as furniture to make them blend into environments more discreetly.
See the example below by Marshall Furniture. (The photo at the top of this post is by https://avforyou.com/.)
Executives preparing for a speech may find these hugely beneficial.