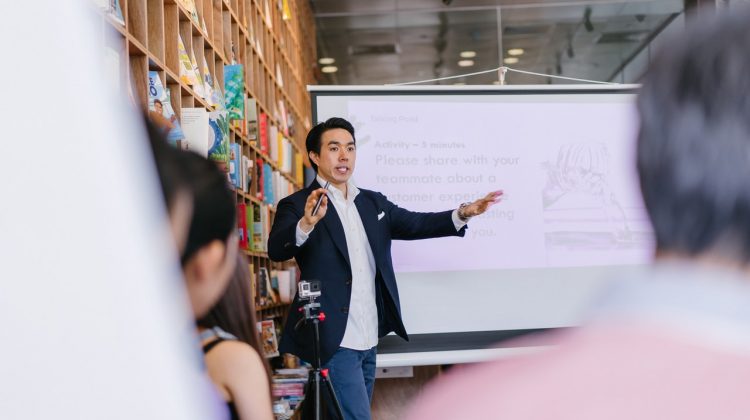 Most public speaking tips focus on what to say and how to say it. This blog post is about how to use silence to command power in a speech.
There are many reasons to pause and take a silent beat when delivering a speech. Our animated video below includes three reasons we think are critical to helping you deliver a phenomenal speech (the transcript is listed below).
1. To Command Power.
Once your audience is attentive and waiting for you to speak, pause. Just for a few seconds. There is power in a calculated silence. An intentional break can give weight to the words that will follow. NOTE: this only works if you already have the audience's undivided attention and they know that you are supposed to be speaking. If listeners don't realize that your speech should have started, your silence will have no effect.
2. To Control Pacing.
One of the secrets of great speakers is using pauses to control their pacing. You can use silence to help you slow down and control the timing of your speech. Consider pausing after making the main point of a story or dropping a sobering statistic. Silence during these moments gives your listeners a chance to absorb what you've said and let it sink in.
3. To Reduce Nervousness and Anxiety • Another benefit of using brief moments of silence in your speech is to reduce the appearance of nervousness. Use pauses to ground yourself and take deep breaths. This will lessen any stage fright you might have. Rushing through your speech is a dead giveaway that you're terrified and can't wait to get it over with. Pause and breathe. It will make you appear more in control and comfortable.
You see, silence is as commanding as words. So whether your next speech is for a fundraising event, to accept an award, or to commemorate a company milestone, consider the power of silence when rehearsing your speech. For more public speaking tips please visit PhenomenalSpeeches.com/blog.
OTHER ARTICLES YOU MAY FIND VALUABLE: