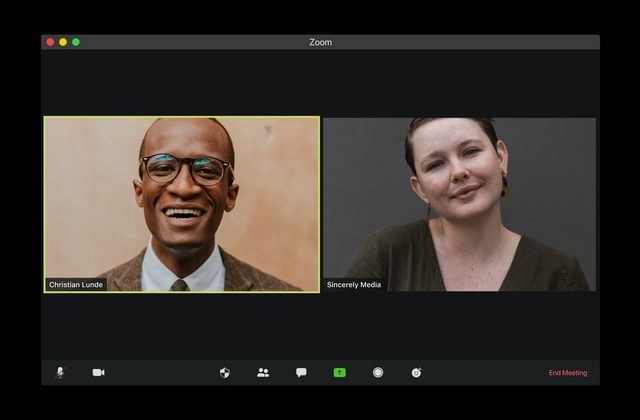 In Lend Me Your Ears: Great Speeches in History, the late William Safire, former presidential speechwriter and Pulitzer-Prize winning columnist, lays down ten steps to a great speech. For our purposes, speech can be replaced with presentation:
[A] great speech––even a good speech––must have a structure, some thematic anatomy. "Tell 'em what you're going to tell 'em; then tell 'em; then tell 'em what you told 'em." That simple organizing principle is the primary adage of speechmaking.
Safire then takes six pages to add sinew, tendons and cartilage to the meat of what comprises quintessential speechmaking. An eight-word-long skeletal framework follows: Welcome; Structure; Pulse; Forum; Focus; Phrase; Purpose; Theme, that we've condensed and summarized below. We've also included a bonus tip for appearing on video.
WELCOME
Whether discussing a product launch, organizational restructure, or delivering a virtual commencement speech––you want to start with a welcoming welcome that links a winning start to the body of your presentation. Similar to vocal coaches who suggest one "Sing while smiling," we encourage you to smile while opening your speech (if appropriate for the occasion). The friendly, relaxed contours a grin brings will uplift your delivery and color your words.
Try practicing talking with a smile next time you answer a call and surprise yourself how pleasant the interaction comes across. Keep this in mind during your remote conferencing video call. If you are anxious beforehand, take a few deep breaths (inhale through the nose, exhale through the mouth). You may feel unprepared or ill, but when you keep that inner smile in your voice, you exude confidence and calm. This is a great way to engage your audience immediately. It will cue them that your talk will bolster their spirits, share important news, and won't be what some assume: another boring presentation. Your good energy begets good energy.
Along with a smile, try breaking the ice with a brief anecdote or joke. Scan your news feed the day you present. Be relevant. Did something happen that everyone would have known about? If so, try adding that to the top of your talk. For example, "If any of you have driven the Beltway at rush hour during a pandemic…oh wait, I'm still home and so are y'all!" A one-liner like this might get some laughs and bring feel-good buy-in. Opening with a joke might fall flat if it feels forced, or if you think you don't have a "funny bone" in your body. If in doubt, leave it out; otherwise, go for it!
STRUCTURE
Now, during the biggest wake-up call ever experienced by millions of us, the COVID-19 pandemic has forced many remote-enabled workers to think, act and speak inside the box—smartphones, laptops or Jumbotron-sized flat screens. Large auditoriums, stadiums and board rooms are no longer the venue of choice—at least for now. Keeping that in mind, structure your speech using tried and true ways for electronic delivery.
Easy listening isn't just for radio. As you think of how you will structure your speech, keep in mind that it's best to keep the language simple. A rule of thumb when communicating is to speak as though you're talking to seventh graders. Keep your vocabulary strong but simple. Make your passages succinct. In this way, your audience isn't tripped up by a word or overly complicated phrase. Be sure to connect all the dots in any stories you tell as they relate to data you present by using transitional phrases. For example, "the reason I shared that story is because I wanted to highlight the fact that X% of you will feel the impact of this change."
Your presentation must be delivered in a conscious manner if it is to be effective. It must also have a memorable theme or phrase that sticks in the listener's mind. It should have a purpose.
PULSE AND FORUM
When presenting during a mandated stay-at-home order, keep in mind that your audience is at home too. They likely have more distractions than usual, so try to be sensitive to that.
Try not to be the person who talks with her hands during a video conference. Sit or stand, preferably not obscured by a desk or lectern. Keep your arms and hands from moving too much because viewers will be bothered by motion blur, or buffering when their Internet service is unable to seamlessly stream your movements. When presenting remotely the virtual you are literally in the viewer's face. Sudden motions on camera, even just moving a hand to brush a hair from your eye, do not translate well digitally.
FOCUS
Consider the transformative value of creating confidence by memorizing your presentation. Instead of fumbling over notes, when you memorize your meticulously drafted words, you can tweak your delivery and fine-tune your phrasing and gestures. Memorizing a presentation also allows you to keep eye contact with your audience and the illusion that you are engaging them as in a one-to-one interaction.
BONUS: ON-CAMERA TIPS FOR YOU AND YOUR HOME "STUDIO"
Another on-camera tip: You may blush, especially guys. But we are telling you to blush…the kind you apply with a soft cosmetics pad. That's right; makeup is an essential accessory when under the bright lights and speaking of bright lights…proper lighting is absolutely key to being seen in a digital environment. Avoid the use of bright daylight from a window. It will cause distracting flares on your viewers' screens. A great option might be to invest in a portable ring light or this clip-on model.
Lock a door, isolate yourself from screaming kids, barking dogs and honking horns (as best as you can) and be sure you dress and groom appropriately. Guys, that five o'clock shadow in person looks like the midnight scowl on video. Tweeze hairs there (in your ear?) and everywhere. Review TED talks or go over presentations you've given. What went right? What could have gone better? Presenting in a remote-only environment poses distinct challenges, technological and personal, some we've touched on here. Steps to ensure your presentational success come from a similar mix of behaviors you've employed before: preparation, preparation, preparation. You're under the spotlight and all eyes will be upon you. Your content and your composure will carry the day. Your remote presentation skills will serve you well after these at-home restrictions are removed. Your audience ought to appreciate––and thank you––for your effort.
You're welcome.